The Cummings Way: Philanthropy Done Right – Fireside Chat With Bill Cummings
Date
November 20, 2023
Time
3:00 pm - 5:00 pm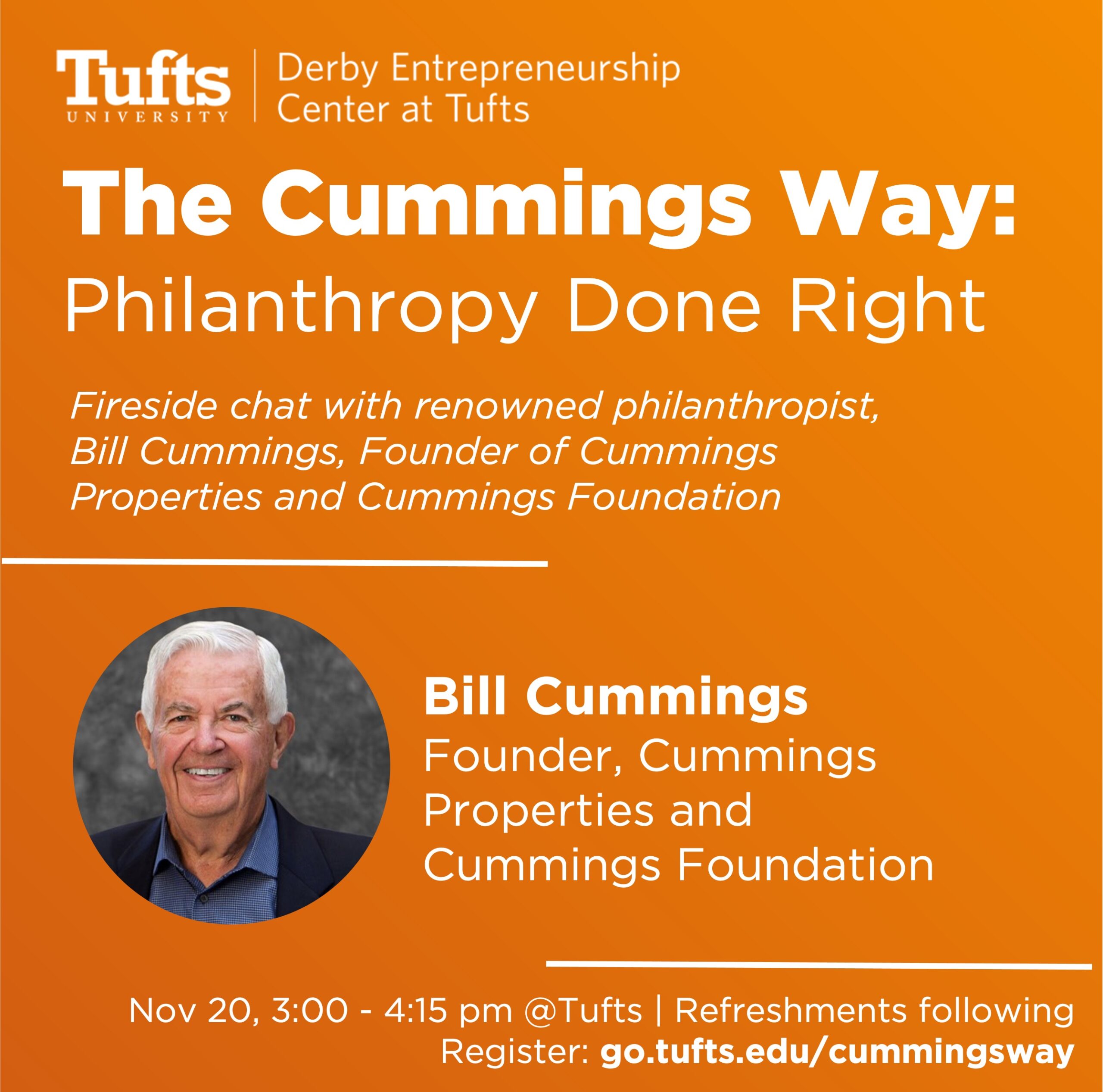 Join us at Tufts University for a fireside chat with successful real estate entrepreneur and renowned philanthropist, Bill Cummings, A58, H06, J97P, M97P.
Bill is the founder of Cummings Properties. In 1986, Bill and Joyce Cummings established Cummings Foundation, which has grown to be one of the three largest private foundations in New England. They were the first Massachusetts couple to join the Giving Pledge, an international philanthropic organization founded by Bill and Melinda Gates and Warren Buffett, and they have been honored to receive dozens of community accolades and honorary degrees.
The fireside chat will be moderated by Professor Usha Pasi of Tufts University. Refreshments will be served at a small reception with students, faculty, staff and community members after the event.
Attendees are encouraged to read Bill's self-written memoir, Starting Small and Making It Big, in advance. A free online copy is available at cummings.com/freebook.
This event is part of the Entrepreneurial Speaker Series and is hosted by the Derby Entrepreneurship Center at Tufts University. Learn more: https://derbyecenter.tufts.edu