Fletcher D-Prize Ideation and Pitch to Match (In person/hybrid)
Date
October 11, 2023
Time
5:30 pm - 7:30 pm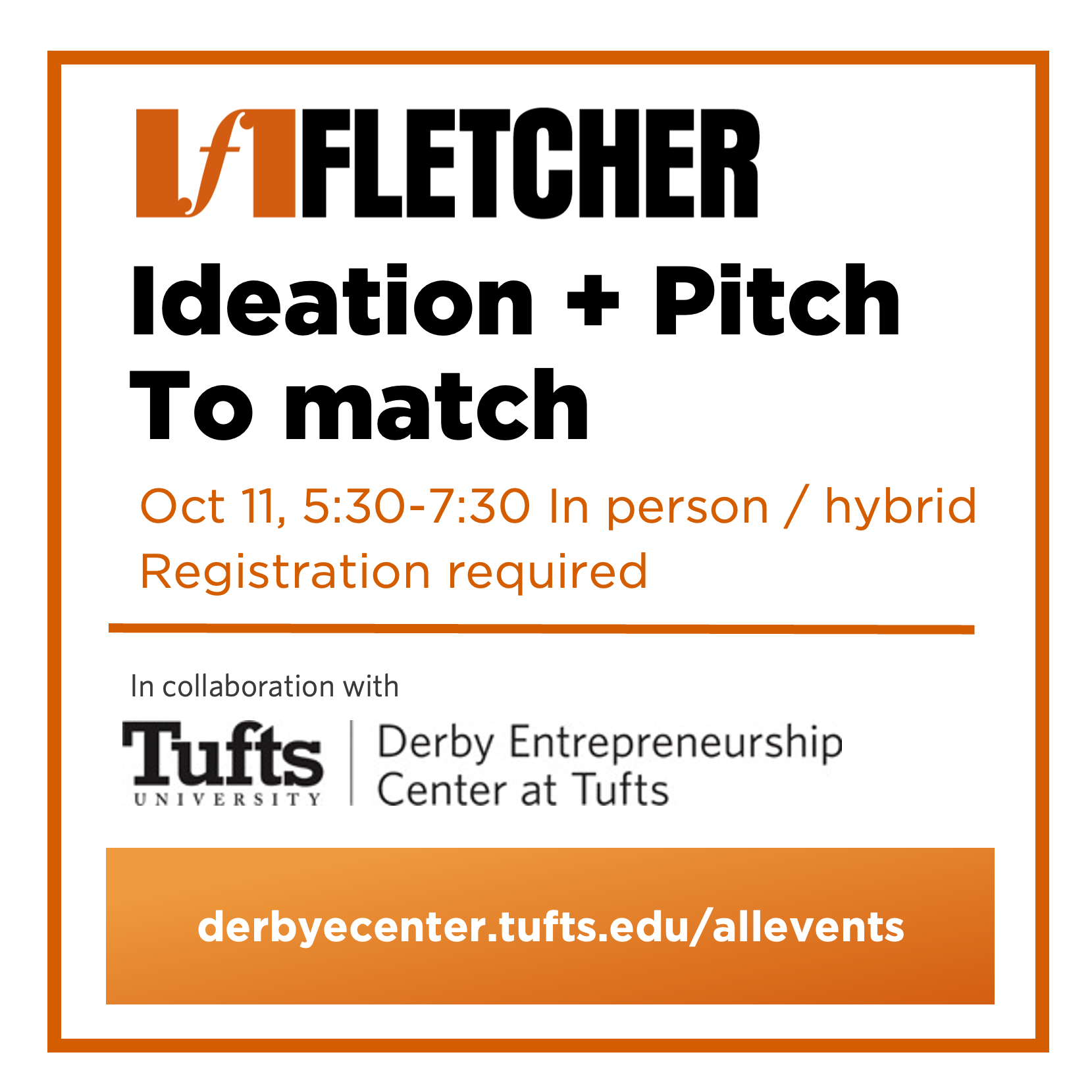 Join us for a high-energy Idea Pitch Session for the Fletcher D-Prize! We're inviting you to share your nascent ideas, no matter how early in development, as we embark on an exciting journey towards discovery. Mark your calendar for November 14th, the deadline to apply, and let's kickstart this incredible adventure!
 If you have an idea, pitch it! Tell us what you are thinking about, what kind of resources, including team members and their skills you are looking for, and make an ask.
 You will have up to 1 minute to pitch your idea. No slides! Be clear with your ask!
 You will get live feedback from Marilyn Davison, Entrepreneurship Coach in Residence, Will Snider, Judge in the D-Prize as well as from your peers in the room.
 If you don't have an idea but want to join a team, come prepared to talk about how you could contribute to a team.
 Tables will be marked with the D-Prize Challenge areas: Agriculture, Clean Water, Energy, Education, Health Access, Livelihoods, and Public Service.
Elaine Chen, Director of the Derby Entrepreneurship Center will be on hand for support. The Tufts Ideas Competition which runs through Oct 21 at 11:59 PM EST is also a great way to test out your ideas. For more information, visit https://go.tufts.edu/ideas
Enjoy pizza and sit with people who are interested in the same topics. If you are not sure about participating, please come anyway and share your curiosity!
This event will be held in-person / hybrid.
This event is hosted by the Fletcher D-Prize Team in collaboration with the Derby Entrepreneurship Center at Tufts.