Entrepreneurial Workshop: Finance and Operations (TVA 2022 full time cohort only)
Date
July 27, 2022
Time
10:00 am - 11:30 am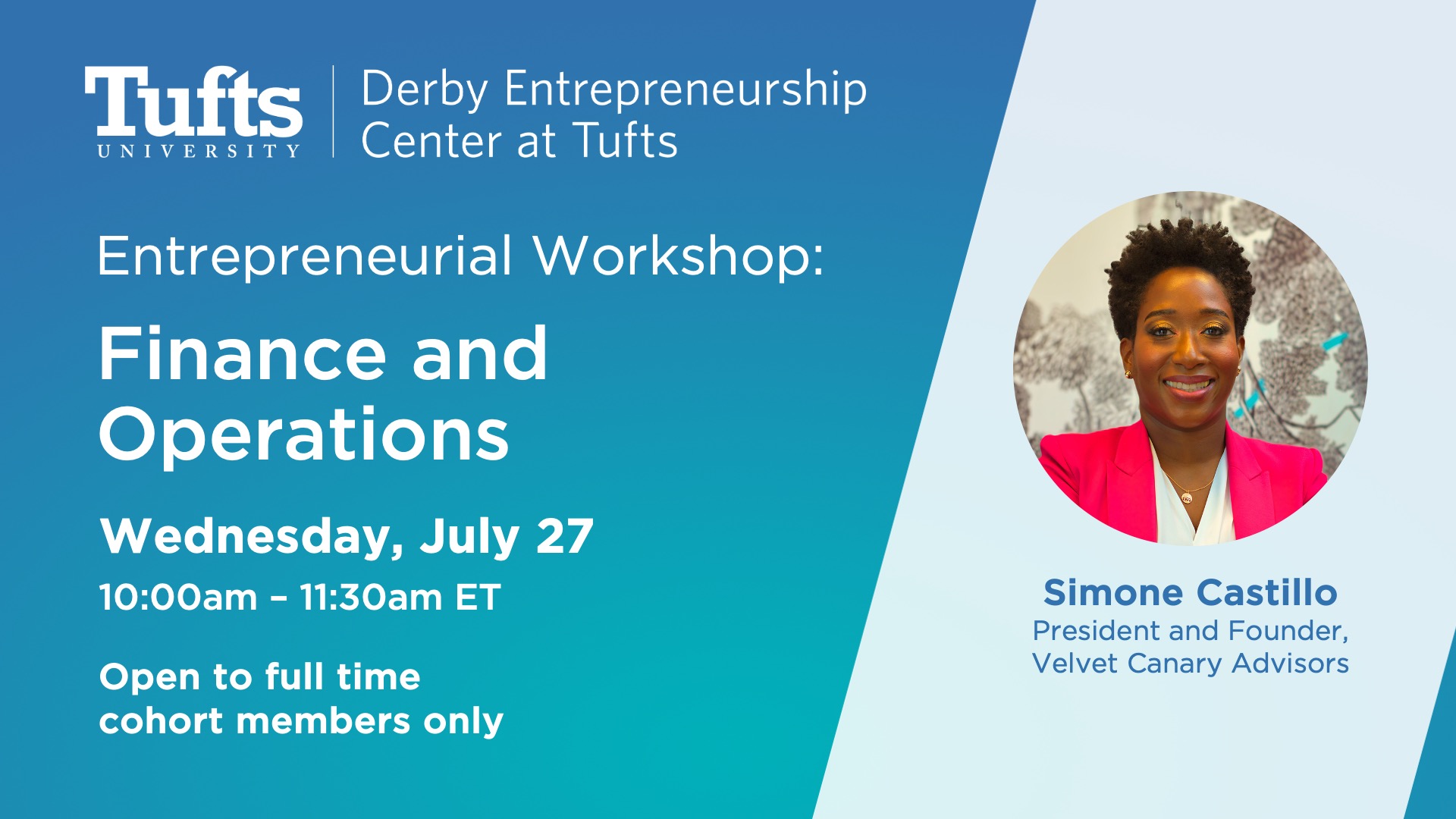 Simone Castillo, Founder and President of Velvet Canary Advisors, will speak to our accelerator teams about finance and operations for startups and small businesses.
Hosted by the Derby Entrepreneurship Center (DEC).
This Entrepreneurial Workshop Series is part of the Tufts Venture Accelerator. Open to Full-Time Tufts Venture Accelerator Cohort Members only.