Ecosystem Event: SOSV HAX Tough Tech Mixer
Date
December 13, 2022
Time
5:00 pm - 7:00 pm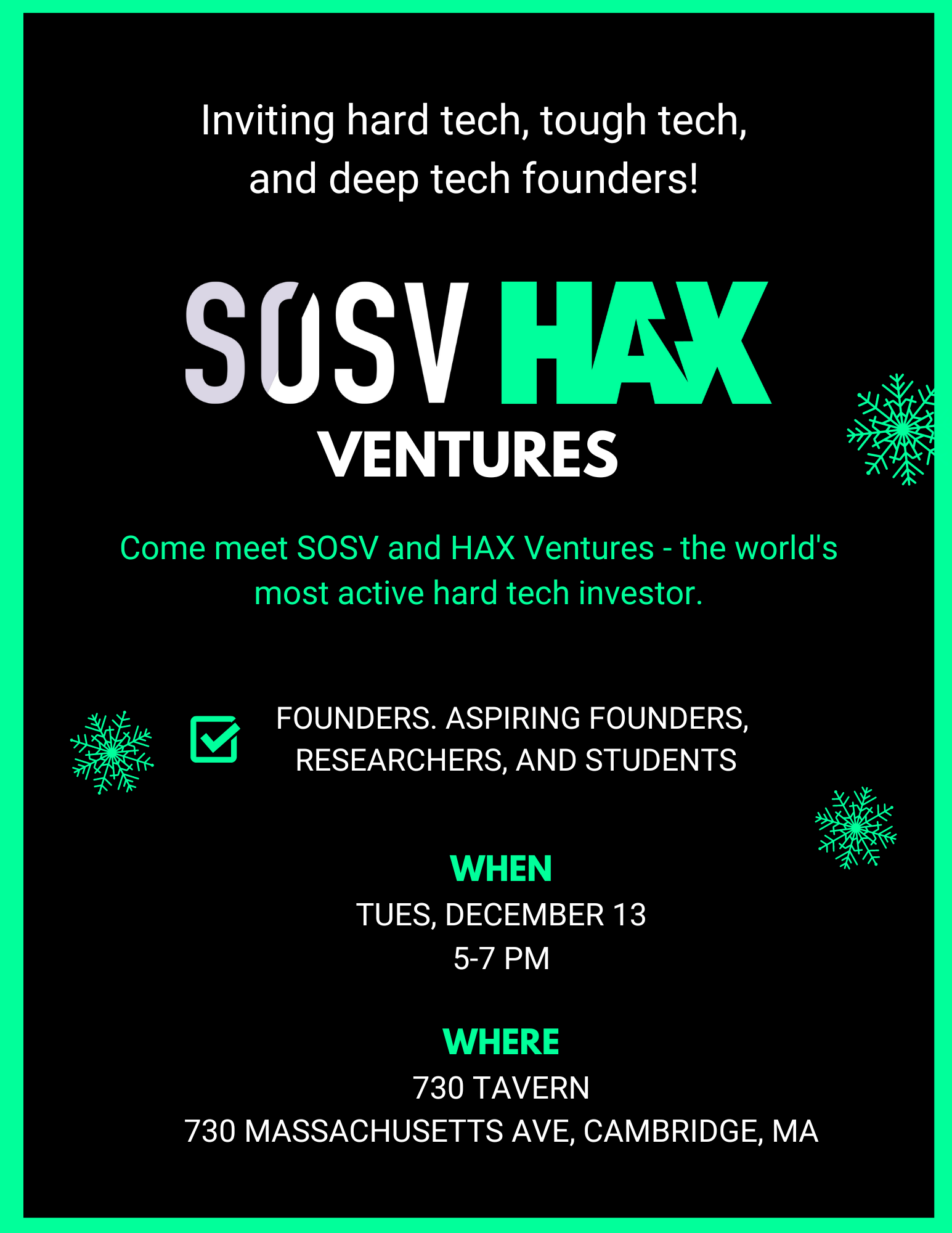 Have a deep tech or hardware startup?
Interested in joining a startup?
HAX (hax.co) is searching for entrepreneurial Tough-Tech founders, students, and recent grads from the Boston area to invest in!
Come hang with us and other Tough-Tech founders!
WHEN: Tuesday 12/13/2022, Time: 5:00 – 7:00 pm
WHERE: 730 Tavern in Central Square
Looking for an investment? Apply Here
If you have any additional questions or want to receive feedback on your pitch, send your deck/questions to Brandon (brandon.corts@sosv.com), Dylan (Dylan.Crow@sosv.com), or Daniel (daniel.dart@sosv.com). 
Date
December 13, 2022
Time
5:00 pm - 7:00 pm
Category
Networking