Entrepreneurial Speaker Series: Anj Fayemi, Rapper & Entrepreneur
Date
October 4, 2022
Time
8:00 pm - 8:45 pm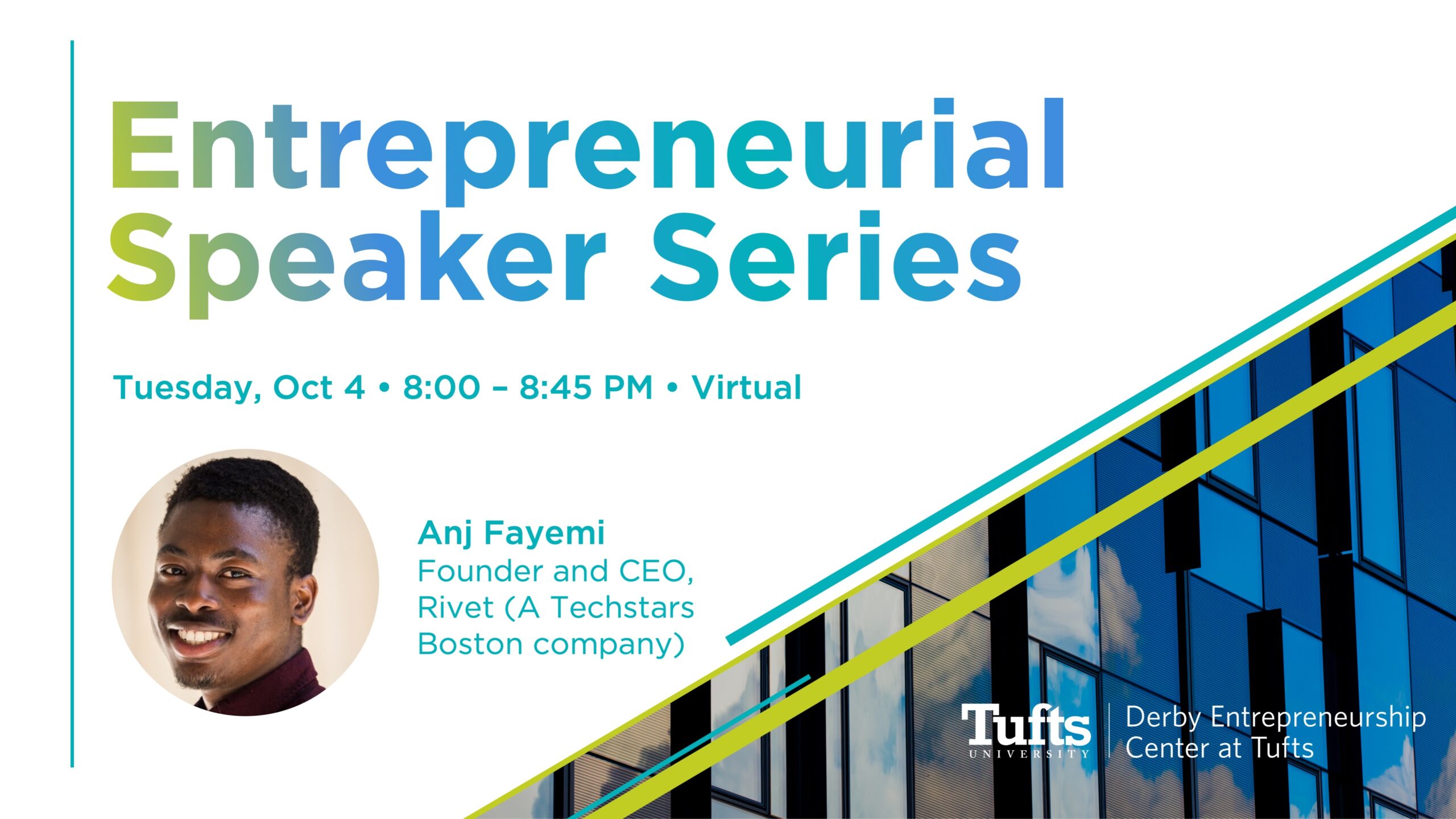 Creativity is a launch pad for innovation and Rivet is a fabulous example of just that! Rivet is a cloud-based company designed to empower creators to turn their audiences into repeat customer for their curated content. Founder, recent MIT Grad, Tech Stars alum, and rapper Anj Fayemi will be joining the Speaker Series to talk about where his idea came from, how he built his team, and their for-profit funding model. Bring your questions and get ready to be inspired.
This talk is part of our "Inside the Entrepreneurial Classroom at Tufts" series where we open up guest speaker segments of Tufts University's undergraduate entrepreneurship courses to the public.
Hosted by the Derby Entrepreneurship Center (DEC).