Entrepreneurial Speaker Series: Catherine Popper, Angel Investor
Date
October 18, 2022
Time
7:30 pm - 8:45 pm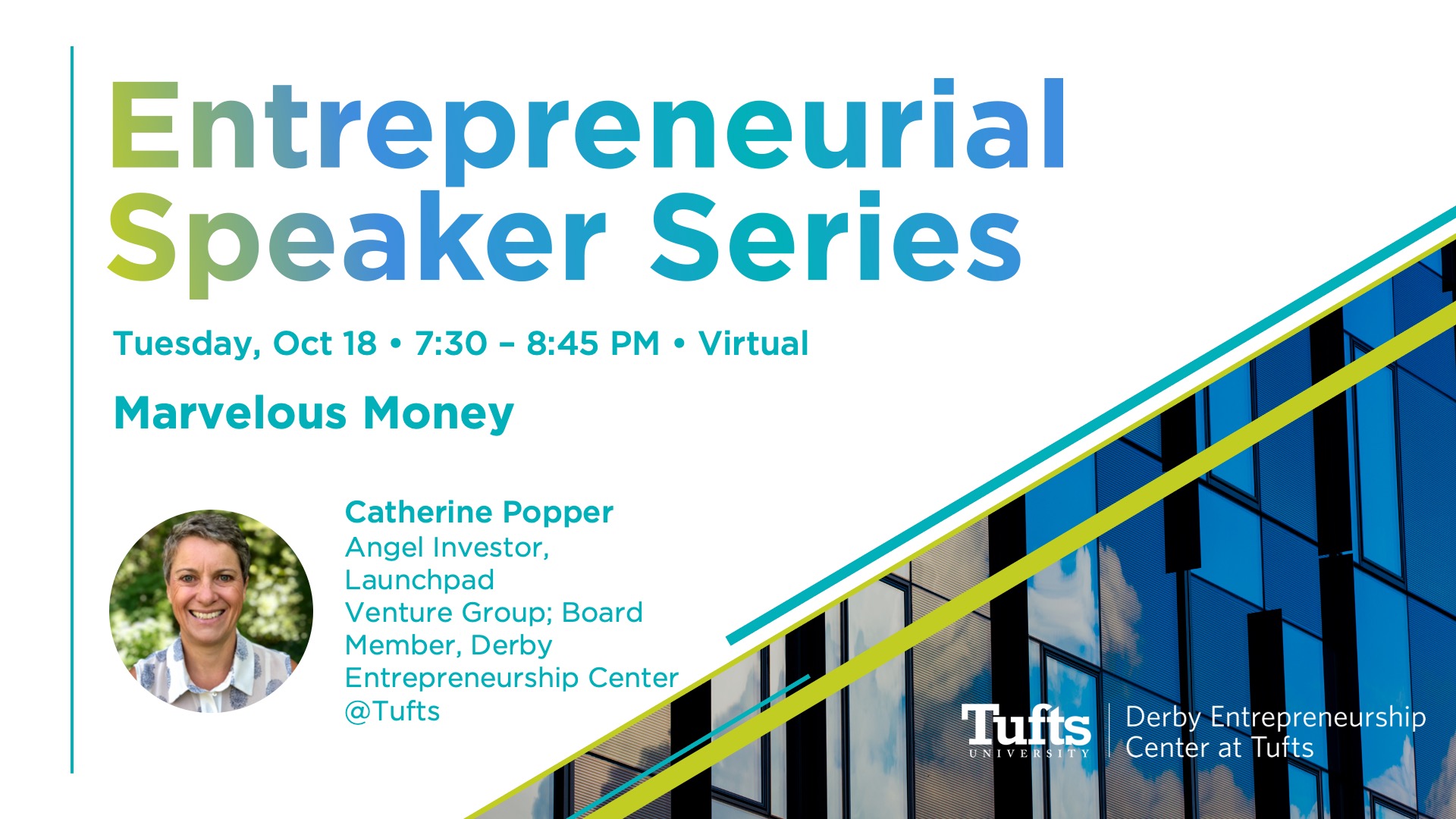 Marvellous Money
Launching innovative startups is critical work and while ideas are cheap – prototyping those ideas into reality needs financial investment, a.k.a. MONEY. In this Speaker Series Session we will be joined by Catherine Popper, an angel investor, advisor to early-stage startups, and a Jumbo. She will be sharing pearls of wisdom on how early stage investing works, when it is needed, and what makes for a successful partnerships. There will be ample time for Q&A as well, so bring your questions.
This talk is part of our "Inside the Entrepreneurial Classroom at Tufts" series where we open up guest speaker segments of Tufts University's undergraduate entrepreneurship courses to the public.
Hosted by the Derby Entrepreneurship Center (DEC).