Entrepreneurial Speaker Series: Jen Guillemin, Cofounder, Creative Re/Frame
Date
October 11, 2022
Time
7:30 pm - 8:45 pm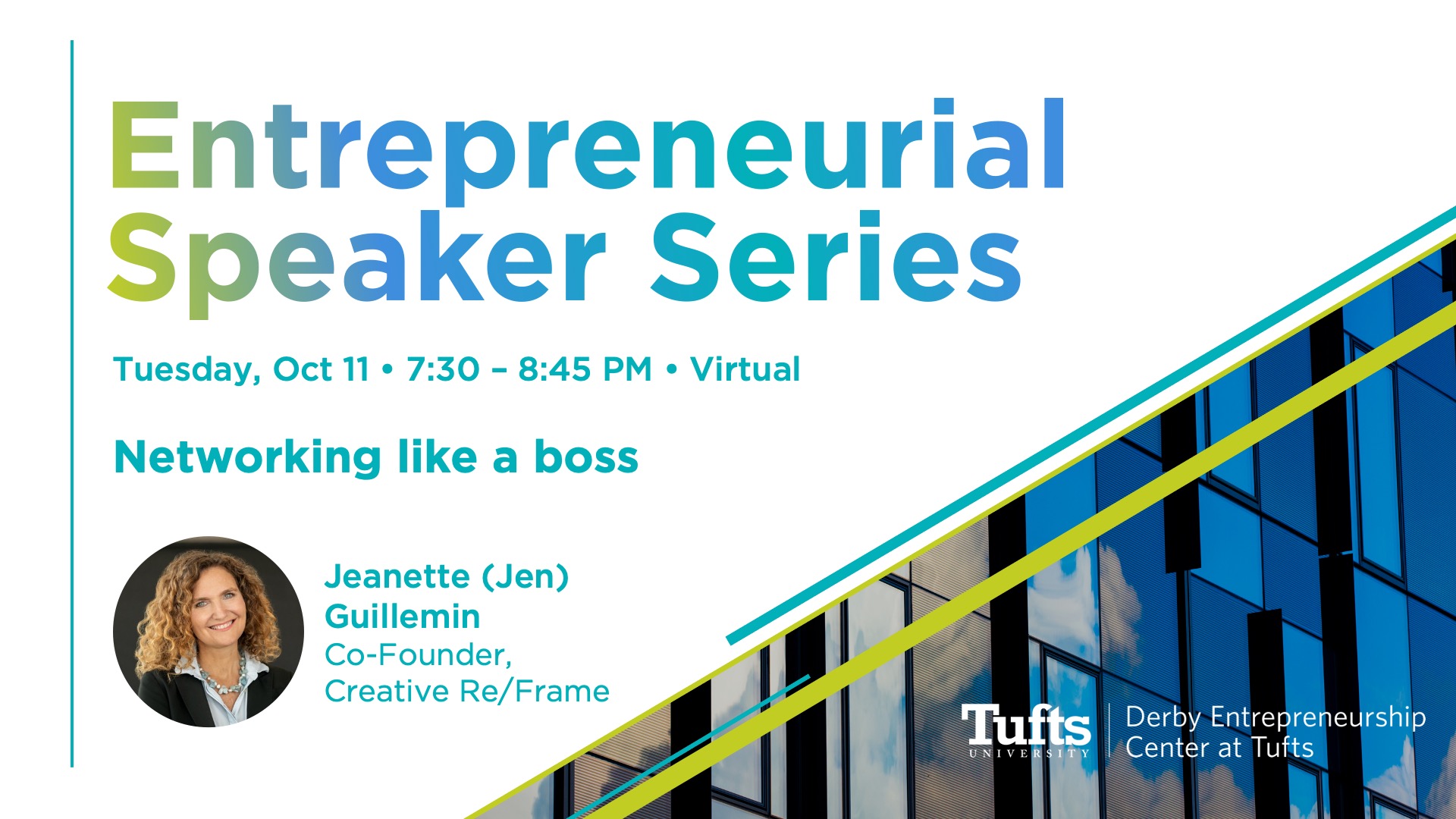 Networking like a boss
What is networking? Why is it important? How do we make authentic connections that serve both sides of the coin? Come join us for a great conversation full of tips and practical skills with Jen Guillemin, Co-Founder of Creative Re/Frame and Faculty at D'Amore-McKim School of Business at Northeastern University. Bring your open mind, willingness to have new conversations, and meet others in the creative innovation world at Tufts and beyond!
This talk is part of our "Inside the Entrepreneurial Classroom at Tufts" series where we open up guest speaker segments of Tufts University's undergraduate entrepreneurship courses to the public.
Hosted by the Derby Entrepreneurship Center (DEC).