Fireside chat with Justin Robinson, Co-Founder of Drizly (acquired by Uber) and Lantern
Date
December 12, 2022
Time
6:30 pm - 7:45 pm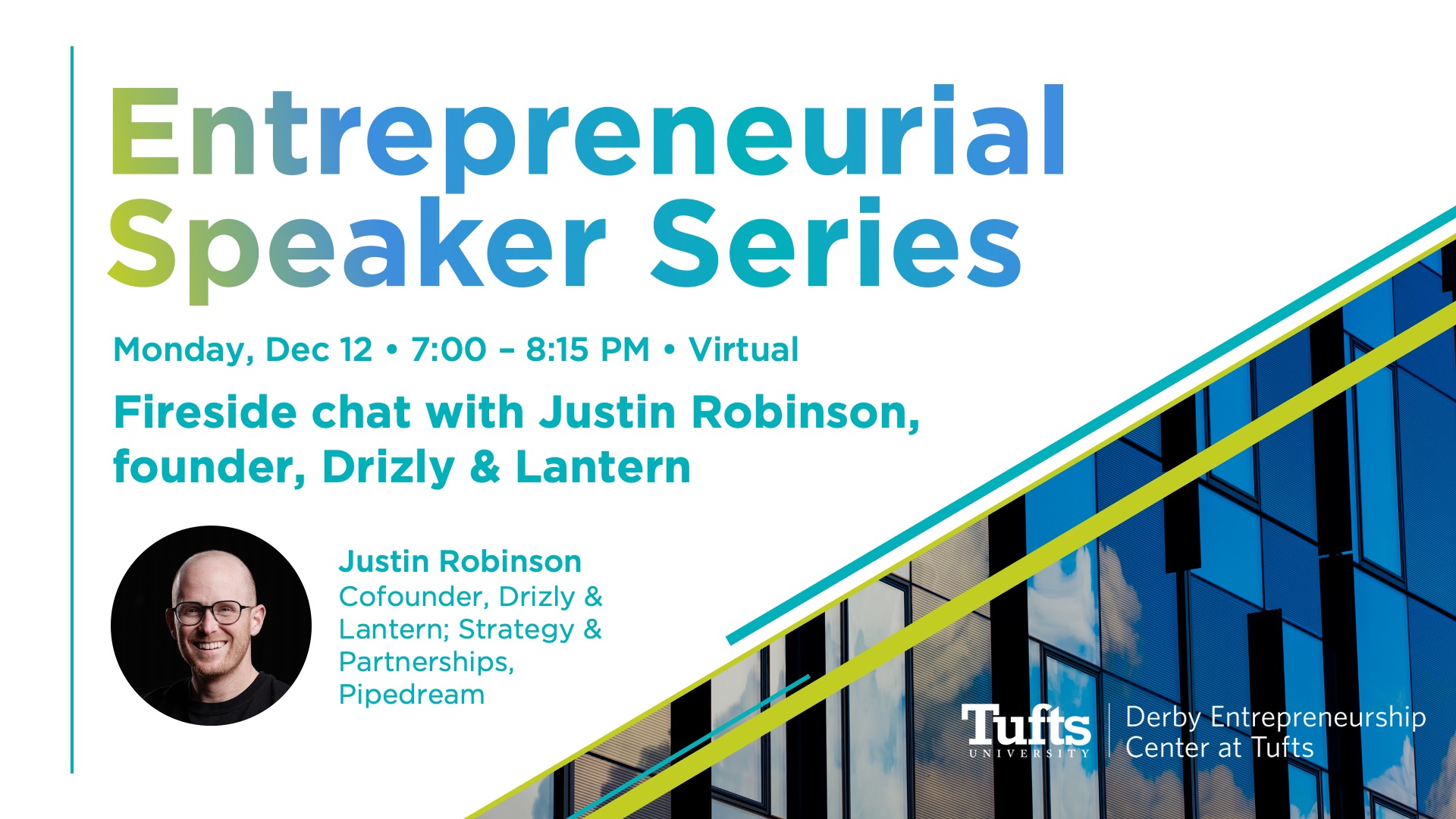 Join us in our final fireside chat of the year with Justin Robinson, Co-Founder of Drizly (acquired by Uber) and Lantern, and learn how his team made alcohol delivery a reality at Drizly, and are working on doing the same for cannabis products at Lantern.
This talk is part of our "Inside the Entrepreneurial Classroom at Tufts" series where we open up guest speaker segments of Tufts University's undergraduate entrepreneurship courses to the public.
Hosted by the Derby Entrepreneurship Center (DEC).