Entrepreneurial Speaker Series: Preparing for a Life, not a Career – The Tufts Journey
Date
October 6, 2022
Time
3:00 pm - 4:15 pm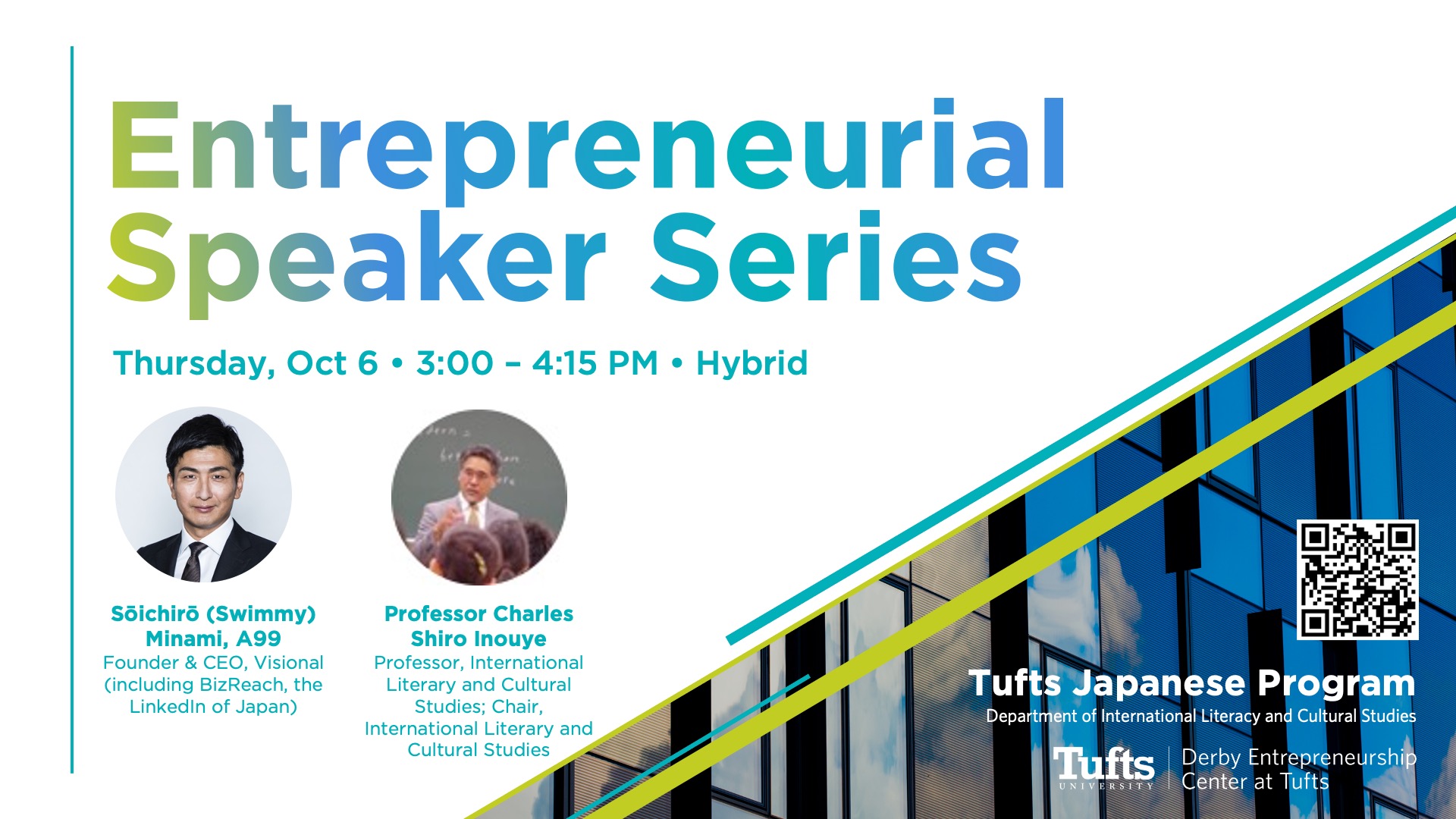 How does a liberal arts education at Tufts University prepare one to become a wildly successful serial entrepreneur, whose journey included becoming a founding member of an expansion Japanese professional baseball club, a founder of an e-commerce business that was sold to the second largest mobile carrier in Japan and currently the founding CEO of an industry disrupting HR Tech company that went IPO in 2021. 
In this hybrid fireside chat, Professor Charles Shiro Inouye will introduce Sōichirō (Swimmy) Minami (A'99), and we will hear – and be inspired by – Swimmy's incredible story.
We are honored to have him join us at his alma mater, Tufts University.
This talk is part of our "Inside the Entrepreneurial Classroom at Tufts" series where we open up guest speaker segments of Tufts University's undergraduate entrepreneurship courses to the public.
Hosted by the Japanese Program (Department of International Literary and Cultural Studies) and the  Derby Entrepreneurship Center (DEC).