A warm welcome to our first year students! Derby Entrepreneurship Center and our parent organization, Tufts Gordon Institute, are the hubs for innovation and entrepreneurship education at Tufts. We offer numerous academic courses that can be taken alone or as part of an undergraduate minor program. We also offer a rich array of programs, activities, internships and funding opportunities to help you learn and accelerate your progress.
Three Ways To Engage For First-Year Students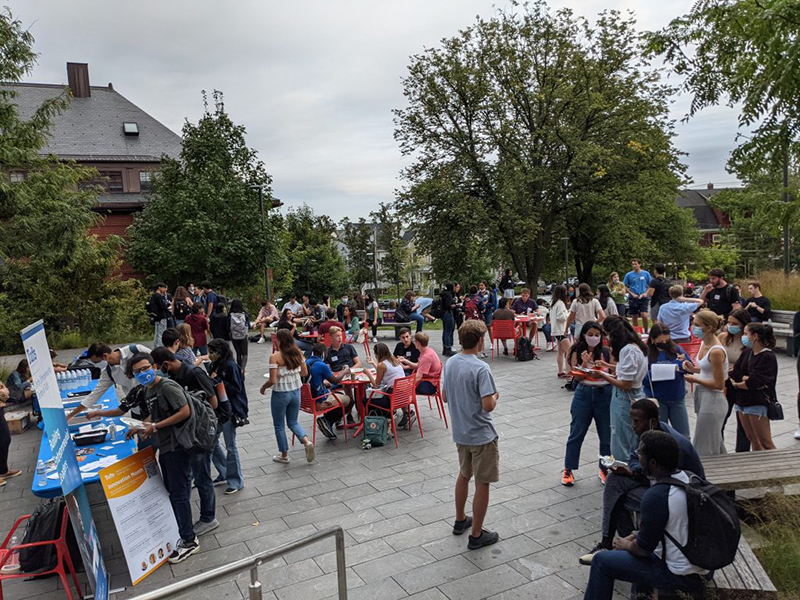 Join us for Innovation Month
September is Innovation Month! Derby Entrepreneurship Center is hosting 10 events to induct you into the Tufts innovation and entrepreneurship ecosystem. Have a cookie or taco on us, meet interesting people, learn to ideate and get started turning your passions into action.
Fall courses open to first-year students